Based in the UK's technology hub, Cambridge, Wi-Ai Technology Limited is in the business of developing and marketing proprietary software that optimizes corporate business processes, by allowing consumers to understand and improve their own decision making. This is achieved via the identification of biases that lead to poor decisions.
The initial applications are for use in the financial services industry, in which the company's directors have decades of experience. However, the technology has potential applications in other sectors, including online retailing, marketing, coaching and personal development.
Our management team has extensive experience and contacts in the financial advice market, in technology development, and in finance.  Our company is run by founders Fiona Karlin and Peter Howard-Jones. They are both serial entrepreneurs and are supported by a team of key individuals, including a Chartered Psychologist and specialists in the sales and marketing and technology development fields.
Fiona Karlin
Entrepreneur: founder and director of Momentum Partners Limited (1999- present), a Cambridge-based company providing management consultancy services and designing financial services software on its own account and for clients.
Designed the high-level product specification and detailed content for robo-advice systems for a major client, a leading UK financial services technology provider. MPL worked with them from concept (2013) to launch (2017), as well as later consulting on implementation of a white label version for one of their leading (household name) banking clients. MPL continues to advise to date on their next generation products.
Founder and director of Momentum Partners Financial Services Limited (2011-2019), a Cambridge based IFA practice, specializing in advising high net worth individuals and SMEs (retired from this role in January 2019 and sold her majority interest to Peter Howard-Jones).
Qualified as both a Barrister (studied at the Inns of Court School of Law and called by Gray's Inn, 1982) and an Independent Financial Adviser (Diploma in Financial Planning from the Chartered Insurance Institute).
University of Cambridge Law graduate.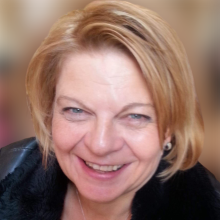 Peter Howard-Jones
Entrepreneur: has built a number of businesses, including pursuing a professional career as a partner in increasingly broadly-based accountancy practices.
Actively engaged in chartered accountancy practice and business consultancy for 30 years.
Co-founder (with Fiona Karlin), director and adviser of a niche wealth management firm, Cambridge Financial Services Limited (formerly Momentum Partners Financial Services Limited), specializing in advising high net worth individuals and SMEs.
Admitted as Fellow by the Institute of Chartered Accountants in England and Wales (ICAEW) in 1995 and an Associate in 1984.
University of Oxford Physics graduate.